I am a huge chili fan. I have always wanted to make White Chicken Chili, but never knew how to go about it. I went to
Allrecipes.com
and found
this recipe as submitted by JELZA
that I knew I could work with and modify to create the perfect White Chicken Chili for my family. The result? SUCCESS! The kiddos liked it, hubby loved it and I was beyond pleased with not only the taste but the ease of preparation.
This recipe is soy (if you use all
soy-free ingredients
), fish, nut, wheat and egg-free, and can be milk-free (see variations). I hope you enjoy it!
White Chicken Chili
1 Tablespoon Extra Virgin Olive oil

1 Tablespoon full-fat, salted butter

1 to 3 raw boneless, skinless chicken breasts, cut into bite-sized pieces

1 bottle (24 or 48 oz.) soy-free Great Northern Beans (I recommend
Randall's
), drained and rinsed
1 can/box (14.5 to 32 oz.) soy-free chicken broth or stock (I recommend
Kitchen Basics
)
1 to 2 cans (4.5 oz.) soy-free chopped green chilies (I recommend
Old El Paso
)
1 teaspoon soy-free onion salt (I recommend
McCormick's
)
1 teaspoon soy-free garlic salt (I recommend
McCormick's
)
1/2 teaspoon ground cumin

1/2 teaspoon dried oregano

1/2 teaspoon ground white or black pepper

1/8 to 1/4 teaspoon red pepper flakes (optional)

1 to 2 Cups soy-free sour cream (I recommend
Daisy
brand) (optional)
Heat olive oil and butter in a large soup pot over medium heat; add chicken (amount based on preference) and cook, stirring occasionally, until chicken is no longer pink in the center and the juices run clear, about 10 to 15 minutes.


Mix Great Northern beans (amount based on preference), chicken broth/stock (amount based on preference), green chilies (amount based on preference), onion salt, garlic salt, cumin, oregano, pepper and red pepper flakes (amount based on preference or you can leave it out entirely) into the chicken mixture; stir well and bring mixture to a boil. (Note: When I first made this chili, I missed the part about draining and rinsing the beans. The recipe turned out fine, but we got a little more of the fibrous effects of the recipe than we otherwise would have if I'd have drained and rinsed the beans, if you know what I mean. Anyway, I just wanted to let you all know that it is not a flavor issue but a fiber issue that you are asked to drain and rinse them, so if you have eaten these beans with the liquid in the past and would like to keep the liquid, you most certainly may.)


Reduce the heat and allow the chili to simmer until the flavors have blended, about 30 minutes.


Remove the chili from the heat and, if desired, stir in the sour cream (amount based on preference) until well incorporated before serving or dollop the tops of individual bowls with sour cream before serving.
Makes about 8 servings.

Variation:
Milk-Free:

Either leave out the butter and the sour cream or replace them with dairy-free butter (such as

Earth Balance

) and dairy-free plain yogurt (such as

SoDelicious

).
This recipe was submitted to: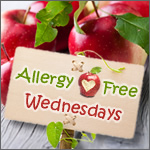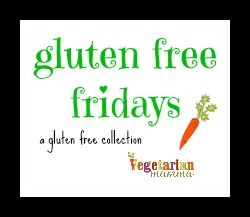 Wonderful Food Wednesday on Family, Food and Travel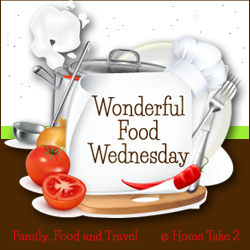 ***
Also, coming up on
February 1st through 7th
, Stacey from
Glued To My Crafts
, Vanessa from
Vanessa's Place
and I are hosting a link-up (with giveaway) called "Sweets For My Sweetie"! We'll even be featuring our TOP 5 Faves on February 8th, and we have a special surprise planned, too! You won't want to miss it!


Hope to see you there!