Welcome to the sixth day of
Tomorrow is the last day of our link-up and your last chance to enter your posts for a chance to win our giveaway, so please keep those amazing Valentine-themed posts coming! Remember there are NO LIMITS on how many posts you can submit, so the more the merrier! And each post you link-up is another chance to win our amazing giveaway, too!*
If I haven't been by yet to check out your submission, don't worry - I will! :) I cannot wait to see what you've shared!
Don't forget to head over to
Stacey's
and
Vanessa's
blogs to see their posts, too! You're missing out if you don't!
Anyway, here's what I've shared with you so far:
And today's recipe, guaranteed to make your mouth water: Chocolate-Covered Strawberries!
Can it get any easier than the recipe I'm about to share with you? Absolutely not! This is so simple, in fact, you'll wonder why you ever paid such outrageous prices (yes, they are ridiculously expensive, let's be honest) for them in the past! Now you can make your own that are soy (if you use all
soy-free ingredients
), egg, fish, nut and wheat-free and can be milk-free (see variations) and save money, too! Genius!
Chocolate-Covered Strawberries
1 package soy-free chocolate chips
(I recommend

Enjoy Life

, which is also dairy-free, but you can use any chocolate that fits your allergen needs)
30 or so fresh strawberries with stems still on them, gently rinsed and dried
Line cookie sheets with waxed paper and set aside.


Melt the chocolate using a double boiler method or in the microwave, whichever is your preference.


Holding the strawberries by the stem, dip them into the melted chocolate and then place them onto the waxed paper to dry.


When all the berries have been dipped, transfer the cookie sheet to the refrigerator for faster drying.


When the chocolate is completely dry, transfer to a large platter and enjoy! :)
Makes at least 30.

Variations (Please keep in mind your individual allergen needs when using substitutions.):
Milk-Free: Substitute a dairy-free chocolate like

EnjoyLife

for the chocolate.


Use whatever flavor chocolate you like best: milk, white, semi-sweet, dark, etc. You can even drizzle the tops with another type if you like.


After dipping them in chocolate, while they are still wet, you can garnish them with sprinkles, colored or plain sugar, nuts, toffee chips, cookie crumbs - anything you like that you think would taste delicious and fits within your allergen needs. The possibilities are endless!
See? Easy peasy, and all your friends will think you're a culinary genius!
Bet you can't eat just one...dozen! :)
This recipe was submitted to: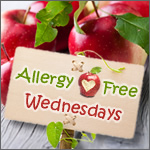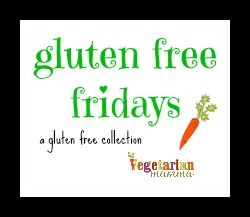 ***
Now it's your turn!