Welcome to the fourth day of
I can't believe it's day 4! I hope you have been over to
Stacey's
and
Vanessa's
blogs to see their Valentine's posts. They've got some amazing things there for ya!
I hope you are linking up your amazing Valentine-themed posts, as well! Remember there are NO LIMITS on how many posts you can submit, so the more the merrier! And each post you link-up is another chance to win our amazing giveaway which I think is pretty sweet! If I haven't been by yet to check out your submission, don't worry - I will! :) I cannot wait to see what you've shared!
Anyway, here's what I've shared with you so far:
And today's recipe that's oh so easy and delicious: Red Hot Latte!
This recipe is a tea version (along with some other modifications) of
one I found on food.com as shared by Sackville
. I decided to call it Red Hot Latte vs. Cinnamon Latte because of the Valentine-theme, not because it's super spicy or anything like that. :) Just thought I'd clarify. I suppose you could add some cayenne to it if you wanted the heat, but that's your call.
Anyway, this recipe is super simple, delicious and soy (if you use all
soy-free ingredients
), egg, fish, nut and wheat-free and can be milk-free and diabetic friendly (see variations). Can I get a "Woot! Woot!"? :)
1 Cup milk (skim, whole, 2% - your call)
1 to 3 teaspoons ground cinnamon OR 1 to 2 cinnamon sticks
Place all ingredients into a small saucepan and bring to a simmer (just under a boil). (Note: If you don't like the taste of ground cinnamon or think it is gritty, use the cinnamon sticks. The amount you use of either is based on how strong a cinnamon taste you want.)


Simmer over medium-low heat for 5 to 10 minutes, stirring frequently. (Note: You will have to keep an eye on it so that the milk doesn't scorch, but as long as you're stirring it, this shouldn't happen. How long you simmer it depends on how strong you want the flavor to be. If you want it weaker, go with the 5 minutes. If you like it strong, go with the 10 minutes.)


If the bag has broken or if there is a lot of "scum" from the milk (I used skim, so I didn't have this issue, but you may if you use another type), you will need to strain the mixture before enjoying. If not, remove the tea bag (and cinnamon sticks if you used those), pour the mixture (which should be hot, but not boiling) into a mug or 2 and enjoy! :)
Makes 2 Cups.

Variations (Please keep in mind your individual allergen needs when using substitutions.):
Milk-Free: Substitute a dairy-free milk like

SoDelicious

for the milk.


Diabetic Friendly: Use a sugar substitute in place of the sugar.


Refined Sugar-Free: Use honey, agave, maple syrup, etc. in place of the sugar, but know that it will change the flavor of the latte.


Fun Frothy Top: I learned this trick from Heidi over at

One Creative Mommy

: To get a nice frothy top, add the mixture to the blender and blend for a few seconds. Just don't fill the blender more than 1/2 way or it tends to bubble over.


Iced Red Hot Latte: Let the latte cool and then serve over ice.


Red Hot Latte Frappe: Let the latte cool and add it to a blender along with 1 to 2 Cups (amount based on preference) of ice and blend until desired consistency. I would start with 1 Cup of ice and add more if you want it thicker.


More Cinnamon Flavor: Use a Cinnamon flavored tea for the black tea.


For A Little Kick: Add a pinch of Red Pepper Flake or Cayenne Pepper (amount to taste) with the cinnamon to give your latte a little heat.
YUMM-O! So good!
This recipe was submitted to: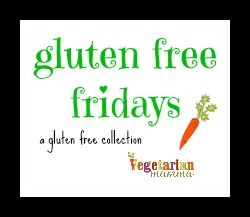 ***
Now it's your turn!