~*Welcome to*~
Today is the third day of our Spring-filled link-up with me and Jo of
Jo, My Gosh!
I hope you have gotten by to see Jo's contributions to this week's link-up. If not, you should, and I hope you will all join in the festivities and link-up below, too (rules below)! :)
If I haven't been by to visit your submission yet, I will be soon! I can't wait to see what you have shared with us!
Here's what I've shared with you so far:
Today, I am sharing a recipe for Beef and Barley Stew that is soy (if you use all
soy-free ingredients
), wheat, egg, nut and fish-free, and can be milk-free (see variations). It is a modified version of
this recipe that I got from
Allrecipes.com as shared by
. It is hearty and delicious and perfect for the wet and sometimes cold days of Spring. It is also a one pot meal, which makes it win-win in my book. I hope you enjoy it as much as my family does (it's a new favorite).
Beef and Barley Stew
1 tablespoon full-fat, salted butter
2 to 3 cloves of garlic, minced
1/2 to 1 large onion, diced (I use white or yellow sweet)
2 to 3 stalks of celery, chopped into bite-sized pieces
2 to 3 large (peeled) or 10 to 12 baby carrots, chopped into bite-sized pieces
1 to 2 lbs. ground beef or venison
1 lb. fresh mushrooms, sliced
salt and pepper, to taste
Heat olive oil and butter in a large stock pot over medium heat until hot; add garlic, onion, celery and carrots and cook until onion begins to turn translucent, about 5 minutes or so. (Note: All veggie amounts are to taste. Feel free to leave the garlic out if you don't care for it, or reduce the amount of onion, carrot or celery or whatever you like best flavor-wise.)


Add burger and mushrooms to the pot and cook until burger is browned and cooked thoroughly, about 10 to 15 minutes or so, and season with salt and pepper to taste. (Note: I add salt and pepper when I add the burger and mushrooms and then taste after the meat is cooked and add more as needed. Start with less than you think you need, because you can't take it out once it's in there, but can always add more.)


Reduce heat to medium-low and carefully pour beef stock into the pot; stir in pearl barley.


Bring stew to a simmer and cook, stirring occasionally, until the barley is to desired doneness, about 2 to 3 hours. (Note: Re-taste periodically to see if you need more salt or pepper during this step.)
Variations (Please keep your particular allergen needs in mind when using substitutions!):
Milk-Free: Use all olive oil or canola oil instead of olive oil and butter in the recipe.


Gluten-Free: Sub rice, quinoa or diced potatoes for the barley. This will reduce the cooking time to the time it takes the rice, quinoa or potatoes to cook fully. The stew still needs to cook for at least 2 hours despite if you use pearl barley, rice, quinoa or potatoes, so keep that in mind. If using rice or quinoa, see the packaging to see how long it needs to cook before done and add it in accordingly (i.e. if it needs an hour, add it to the stew when there is an hour left in cooking time; if it needs 10 minutes, add it in 10 minutes before the end of cooking time). If using potatoes, plan on adding them when there is about 20 to 30 minutes remaining in the cooking time, depending on dice size; the smaller the dice, the quicker the cooking time.


Quicker Cooking Method: Use quick cooking barley in place of the pearl barley. After you add the broth, let the stew cook for about 2 hours before adding the quick cooking barley 10 to 15 minutes before serving.

Vegetarian/Vegan: Use all mushrooms instead of beef and mushrooms, use all oil instead of oil and butter and use mushroom or vegetable stock instead of the beef stock.
What could be better than Beef and Barley Stew on a cold, wet Spring evening to warm you up from the inside out? I can't think of a thing. :)
What is your favorite soup or stew?
This recipe was submitted to: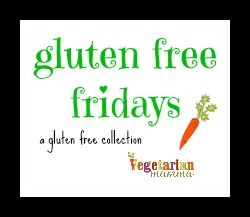 ~*~*~*~
Now It's Your Turn!